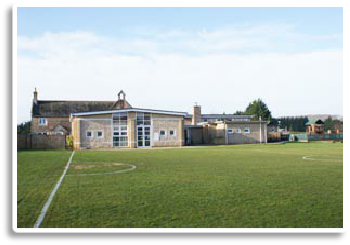 As a Christian school, we value each child as special and unique in the sight of God and, through love, challenge and opportunities we offer, enable them to develop as confident, caring and successful young people within our 'Safe Haven'.


We are a rural primary school within the West Wight area of the island, and we are dedicated to providing high quality education to our learners.
We are very proud of our school and invite you to find out more about our warm and caring ethos and how we support and develop our learners.


Latest Newsletter
Our Values
Our whole school community, with active parent and wider community involvement, aiming together for high achievement of all learners.
Inclusion and participation of all young people in the life of the school leading to self-motivated and confident learners.
Opportunities to explore and appreciate the world, including the rich range of cultures that represent modern Britain.
The Christian beliefs, values and principles that underpin our school and community such as: trust, love, acceptance, responsibility, truth, forgiveness, patience, fairness, faith.
Physical activity, a healthy lifestyle, personal, social and emotional health and well-being of all.
Creativity, collaboration, independence and respect for all.
Shoe Box Appeal 2013
Pictured are Year 6 handing over to Rotarian Mike Carr the 135 shoe boxes they have managed to fill.
Year 6 also organised cake sales and a Mufti Day to raise money for the appeal.
This was the biggest collection in any West Wight school, and the largest number of boxes ever donated at Shalfleet School
Well Done!